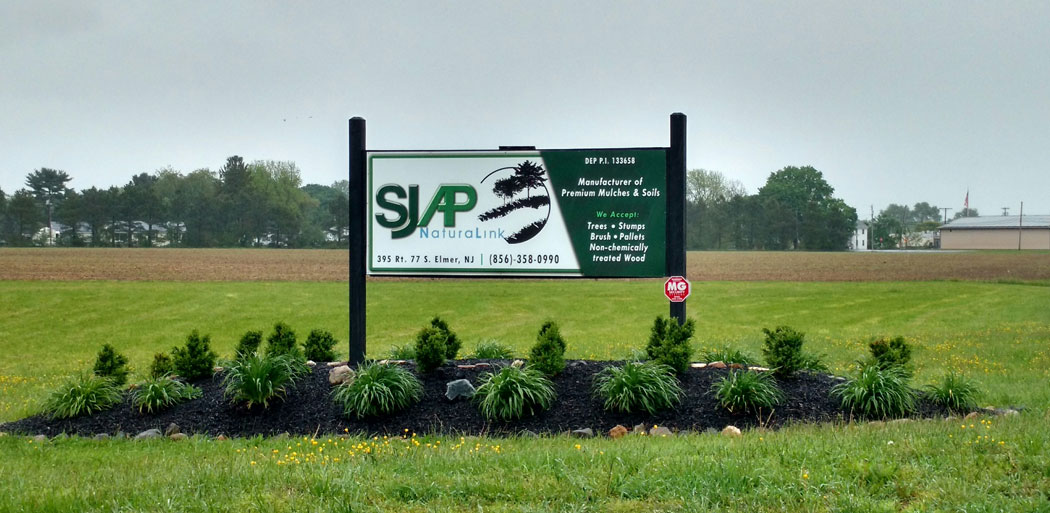 Phone (856) 358-0990 / Fax (856) 358-0992 / Email : info@naturalink.com
[ Home ] [ Mulches and Soils ] [ Timber Turf ] [ Bag Gallery ] [ Did You Know??? ] [ Private Label Program ] [ Recycling and Grinding ]
SJAP NaturaLink... making the best use of natural materials. SJAP NaturaLink is the new name for a long established company with products made from Mother Nature's finest wood. We are the natural link between wood in need of disposal and wood-based organic mulch and soil products and services.
We offer the services of our New Jersey
Class B Vegetative Wood Waste Facility.
We are a "DIRECT MANUFACTURER" of premium organic products sold in bulk and bag form. SJAP NaturaLink serves municipalities, county and state agencies, recreation departments, school districts, landscapers, nursery industry, contractors, developers, farmers, retailers, homeowners and the private business sector. Our products may be picked up or we deliver. We serve New York, New Jersey, Pennsylvania, Delaware, Maryland, and Virginia.